Delivery Promises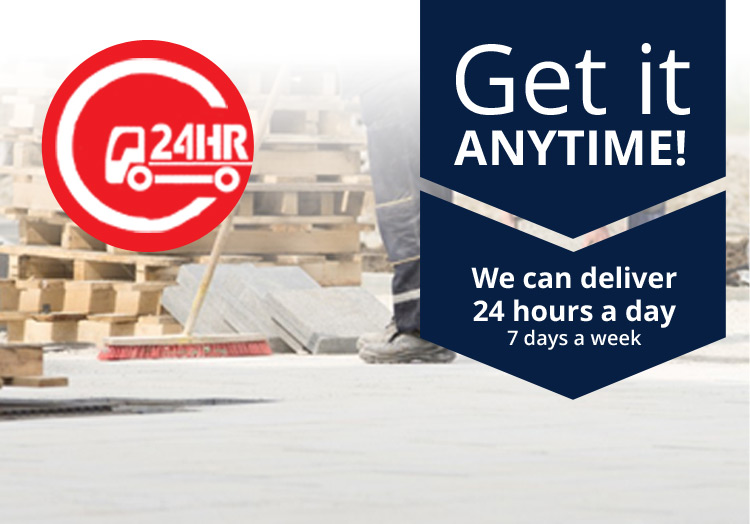 Get it Anytime!
No matter if its 2am in Manchester or Saturday evening in central London, we can deliver 24 hours a day, 7 days a week. Charges for this service apply so please discuss you requirements with our sales team who will give you a competitive price!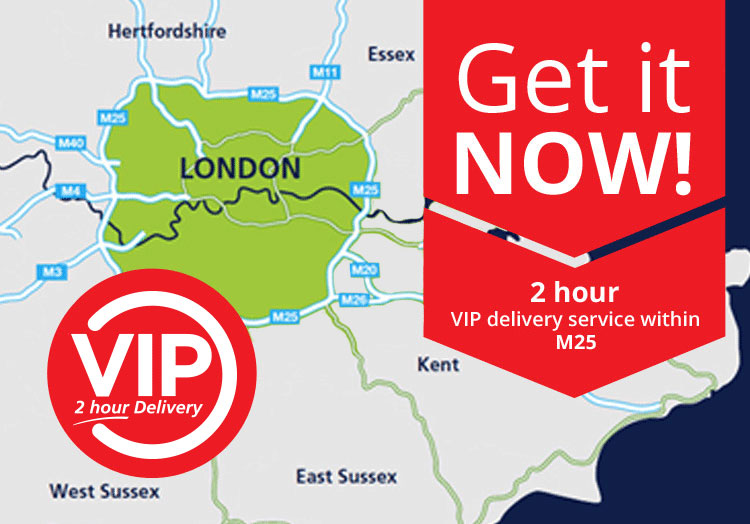 VIP Rapid 2 hour delivery to London & South East
Having teams on site without the equipment and tools needed to do the job can cause expensive delays. Rely on CMT with our VIP rapid 2 hour delivery on all standard catalogue items. No catch, no hidden extras!
(If you require VIP delivery outside our area shown no problem. Please call our team for a competitive price). Subject to availability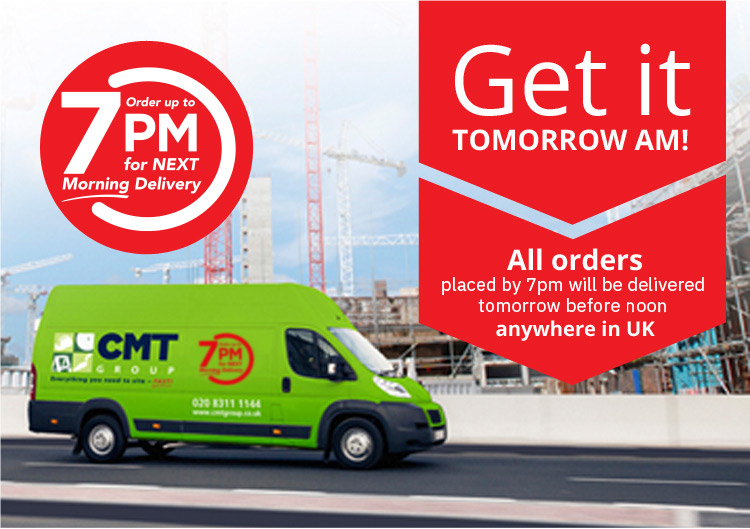 Order up to 7pm for Next Morning delivery Nationwide at no extra cost!
Being a flexible supplier is what we strive to achieve and you can talk to our team from 6am to 7pm Monday to Friday. All orders placed by 7pm are delivered next day before midday as standard - at no extra cost!*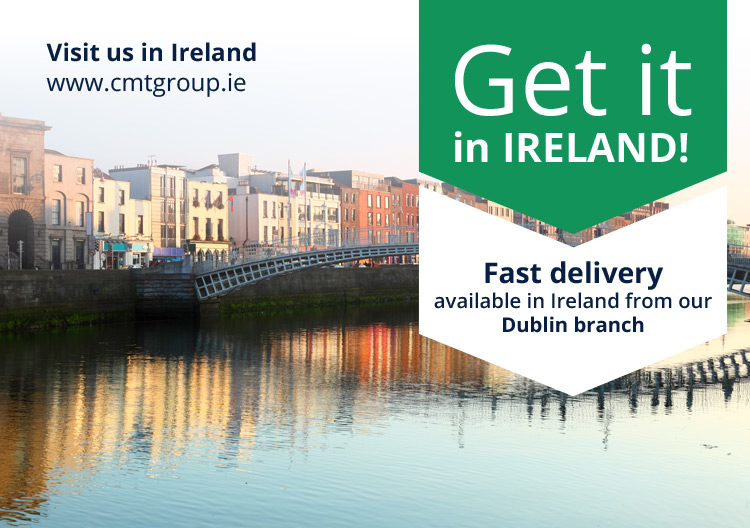 Get it in Ireland!
Whether we dispatch from our office in Dublin or London, we can deliver anywhere in Ireland Fast! For more details on the various services available please speak to our sales team today.
We are FORS registered.
Why not collect?
You can collect from our
depot in Belvedere
(DA17 6AN)
Monday to Friday 6am to 7pm
Same day and VIP delivery area
*Here's our simple no hassle terms
1. All services offered above are subject to our standard minimum order value of £100. A CO2 surcharge of £12.95 will be added to any orders under £100 unless otherwise agreed with your account manager.
2. All services offered are for standard stock items. We endeavour to stock most items shown in this catalogue but are sure you will understand that from time to time some items maybe out of stock and we will let you know at the time you place your order.
3. Order cut off time for printed clothing orders is 3pm for next day and we cannot guarantee same day or VIP delivery on printed clothing but will also endeavour to fulfil your requirements as quickly as possible.
4. Extra charges may apply for deliveries to IOW, Isle of Man, Channel Islands and parts of Scotland and Ireland. Please check with our sales team before placing your order.